Phase 2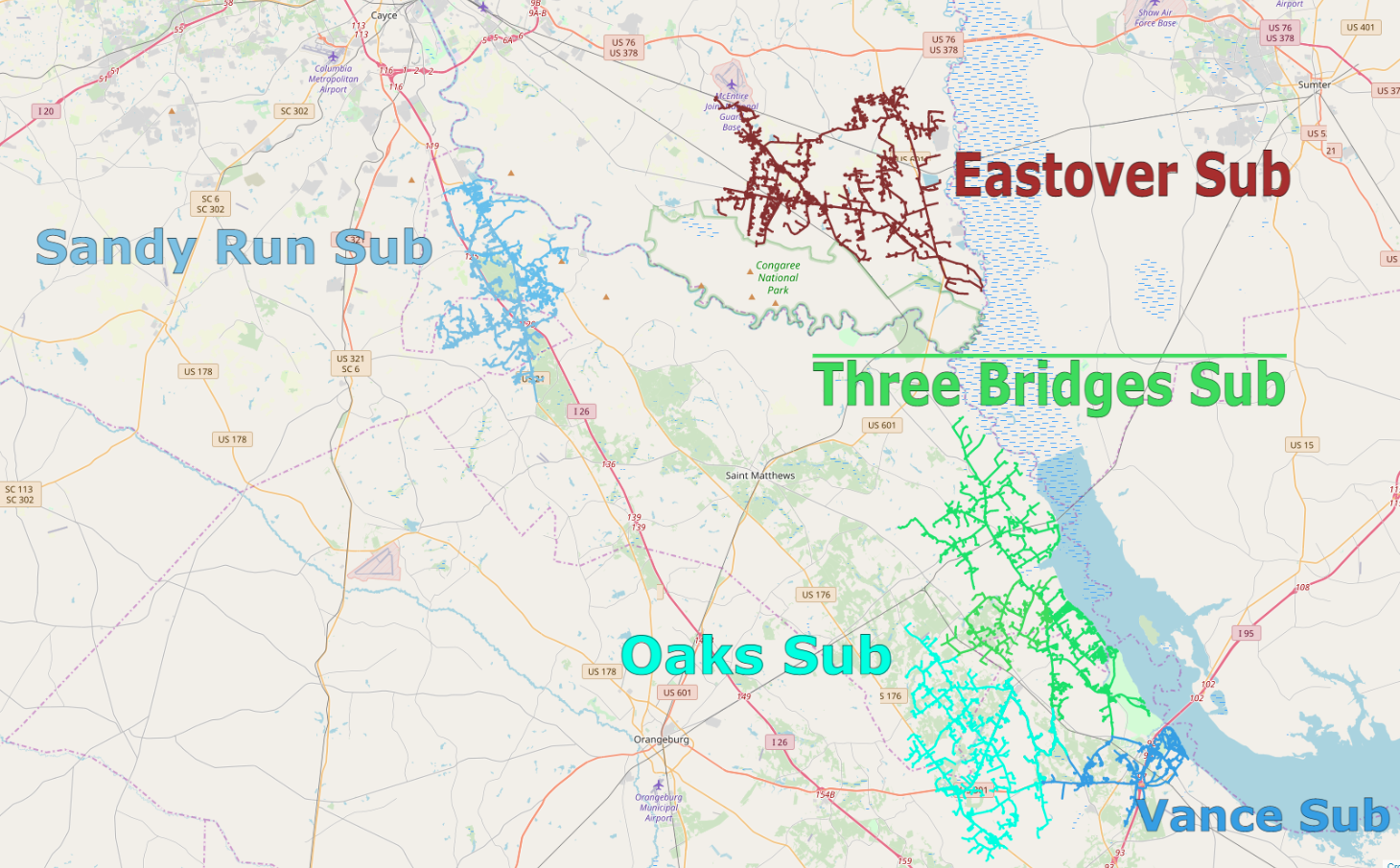 We will provide broadband service to our entire service area. Phase (2) will serve the broadband subscribers within 22 zones, which will follow the electrical path of 5 substations (Eastover Substation, Sandy Run Substation, Oaks Substation, Vance Substation, and Three Bridges Substation). This is a giant project, so breaking up the construction into smaller areas helps us with the overall project management.
Just because you aren't in an open zone right now doesn't mean service won't be available to you sooner rather than later. We will be opening up service in areas throughout our service territory as soon as we can, which may end up looking pretty random. Also, we won't slow down the buildout while we are connecting other subscribers to our services, we will have crews working at full speeds throughout our territory to get fiber services to your area as quickly as possible.
Not quite yet. We know it can be frustrating to be so close to an opened zone, but there is a method to the madness. Many times, being on the border of an opened zone means you are on a different electrical path (feeder) in that area. We can't just loop you into the opened zone because it doesn't work with the system design. We will send updates via our website, letters, facebook, twitter etc. We will let you know when each zone is open for service application.
Since our zones follow the electric path in most areas, there are often times some houses or businesses can sign up for service but others nearby can't. This doesn't mean we're skipping you, however! We appreciate your patience and understand how confusing it can be, but we are often still working towards your area. Be sure to look for updates to stay in the loop with information about your specific location. How quickly we make it to your home or business depends on many, many factors. Our entire system buildout is essentially a huge construction project, so variables like weather can impact our timelines. We assure you that we are working as quickly as possible to safely bring our services to your community. Remember, our entire system will take 3 years (3 phases) to complete.